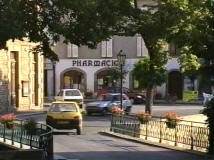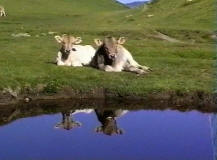 The Pyrenees

The rugged Pyrenees , on the border between France and Spain , are our destination for a fascinating trip starting on the French side of the mountain range. Here in the Roussillon a short visit to some towns in this wine-growing region is the obvious thing to do, and we pay some attention to the restored old fortified town of Carcassonne . Then our trip takes us uphill through lovely scenic areas to the tiny independent state of Andorra . Back on French soil we drive to the spa of Luchon and subsequently pass the Spanish border. We reach Ordesa National Park with its many splashing cascades and oxygenous rivulets. Our film provides ample information about the loveliest spots and the best route.

We would like to know what your opinion is of our website. Please, leave your comments in the visitor's book if you wish to share your opinion with other visitors.

Top of the form Your comments After sending in your comments you should renew this page in the browser if you want to see your additions to the visitorís book.